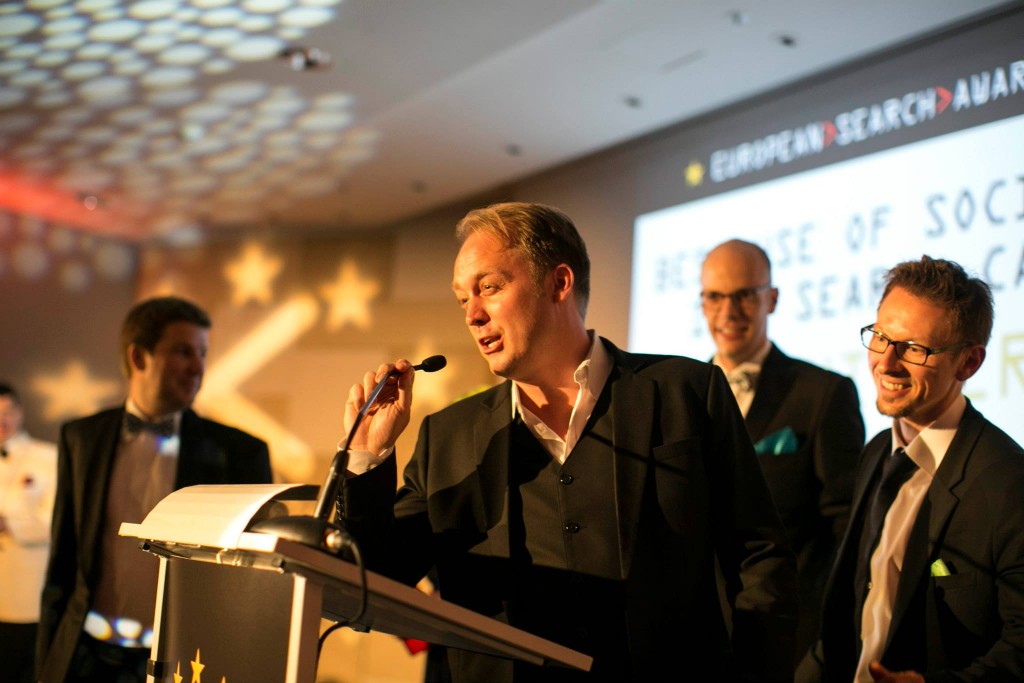 Last week, my fantastic Team and I were in Berlin attending the European Search Awards.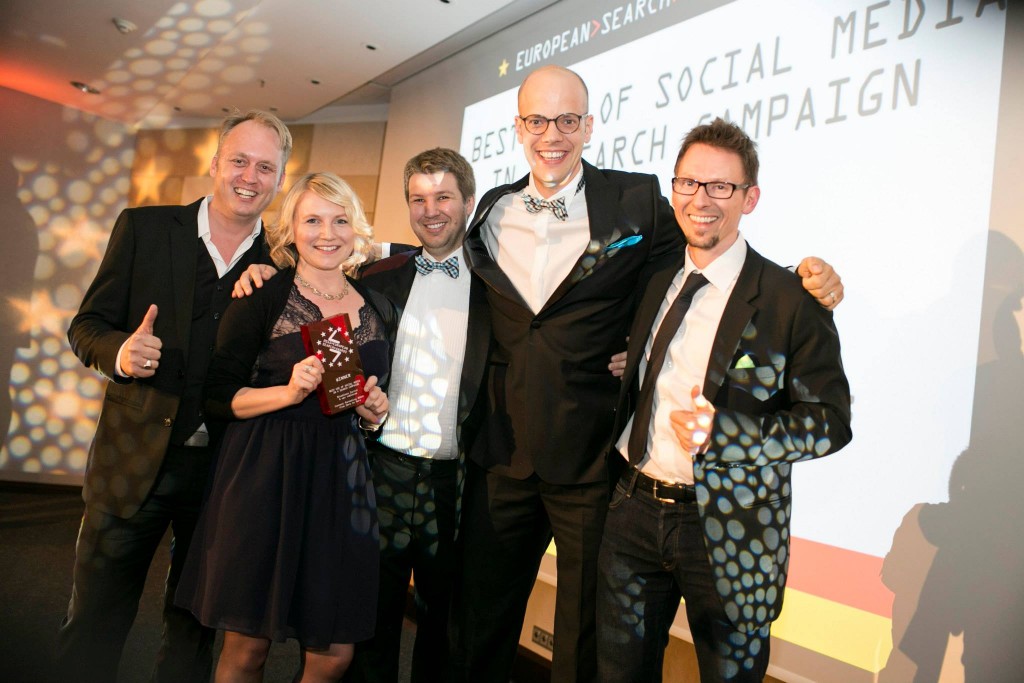 BlueGlass had been nominated in a total of 5 categories:
BlueGlass London:
– BEST SEO CAMPAIGN
– BEST USE OF SEARCH – RETAIL
BlueGlass Zurich:
– BEST USE OF CONTENT MARKETING
– BEST USE OF PR IN A SEARCH CAMPAIGN
– BEST USE OF SOCIAL MEDIA IN A SEARCH CAMPAIGN
Naturally competition was fierce with between 6 and 9 shortlist finalists in each category. And with our London office already winning an award last year for "Best SEO Campaign", we didn't really expect to be picking up another award this year. But is seems the renowned international judges appreciated our work we did for upc-cablecom and honored us with their approval.
So we feel very honored and hubled by their choice and thrilled to exitement to be honest 😉
It was a great event, with lot's of great other winners, like our partners at Searchmetrics (Best SEO Software Tool) or Bas van den Beld (Search Personality of the Year), whom I would love to cordially congratulate one more time for their great work!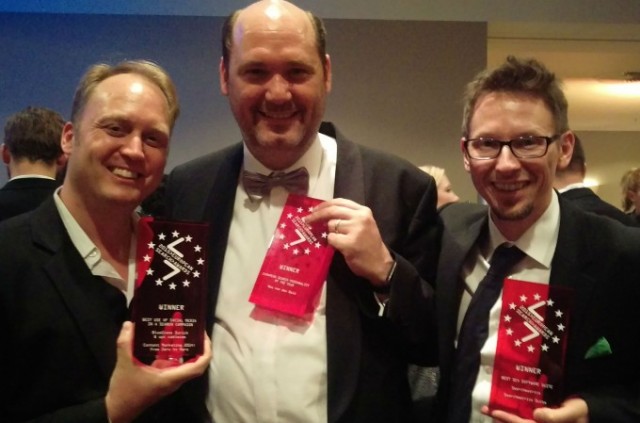 If you'd like to see the actual happening, here's the video