Funny finding… As I was walking through London this Sunday, I happened to walk through Leicester Square and come across the Swiss Glockenspiel on Swiss Court.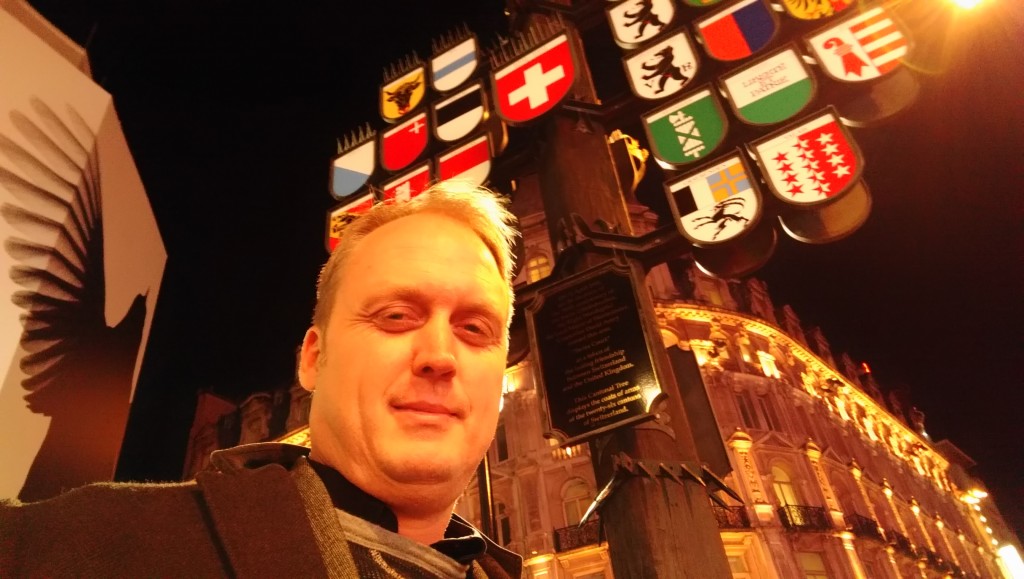 So naturally, based on my Swiss roots, I thought I'd read the plate to find out more about how it came to be.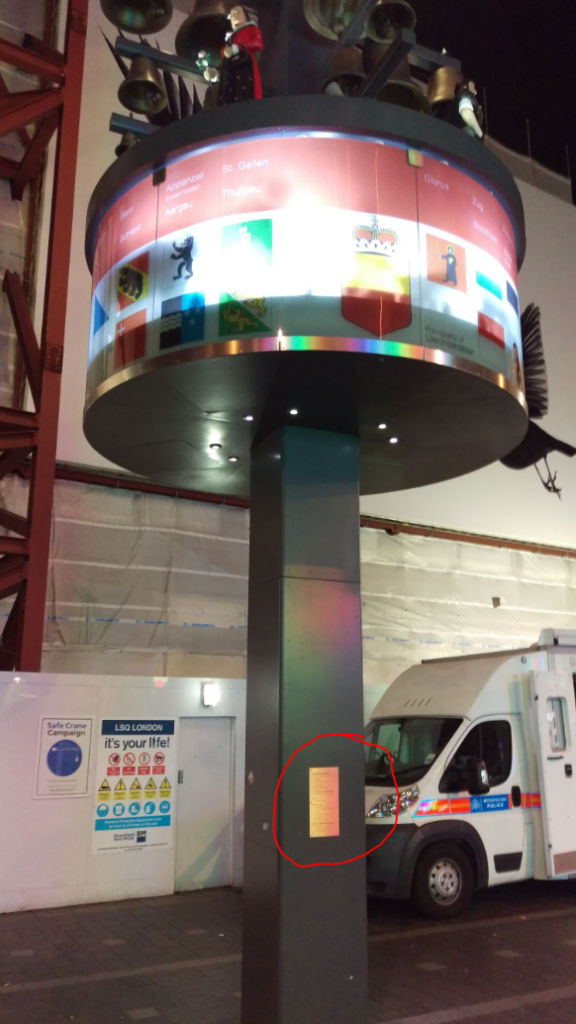 What struck me, is that albeit Switzerlands tradition for precision, there is actually a typo on the plate and seems to have been there for the past 4 years, since the Glockenspiel was restored and set up at its current location.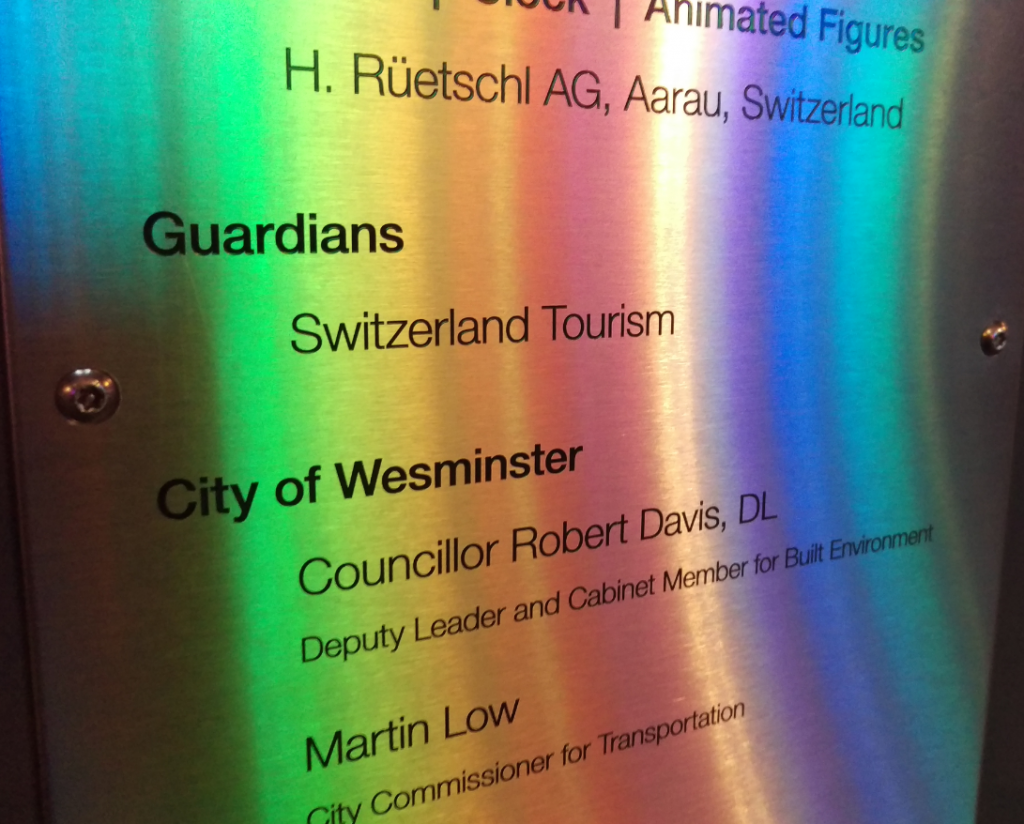 Now I don't mean to be picky, but I truly always thought it was called the City of Westminster.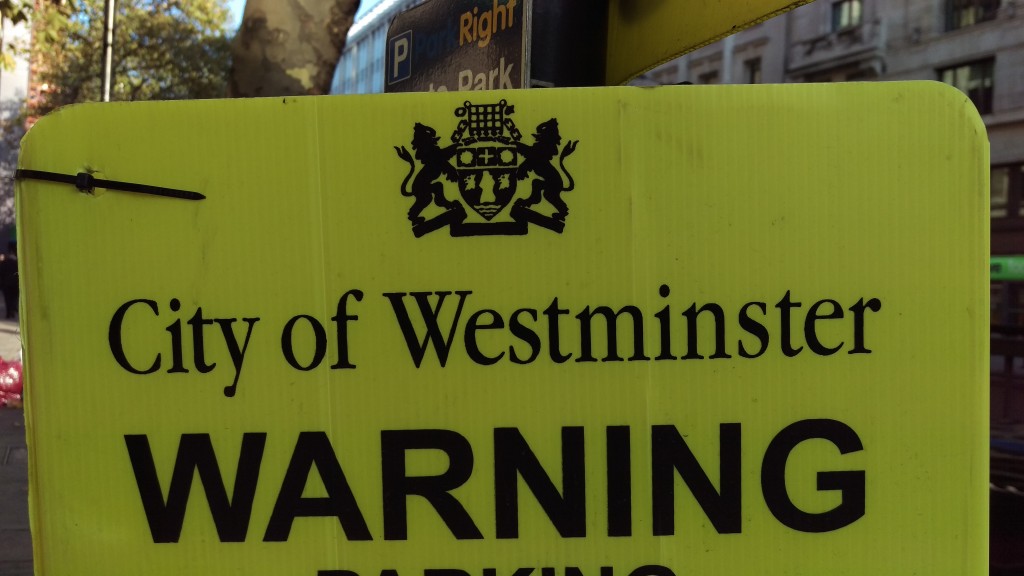 Funny that something like that would go unnoticed… Maybe someone at Switzerland Tourism should have a look at that 😉